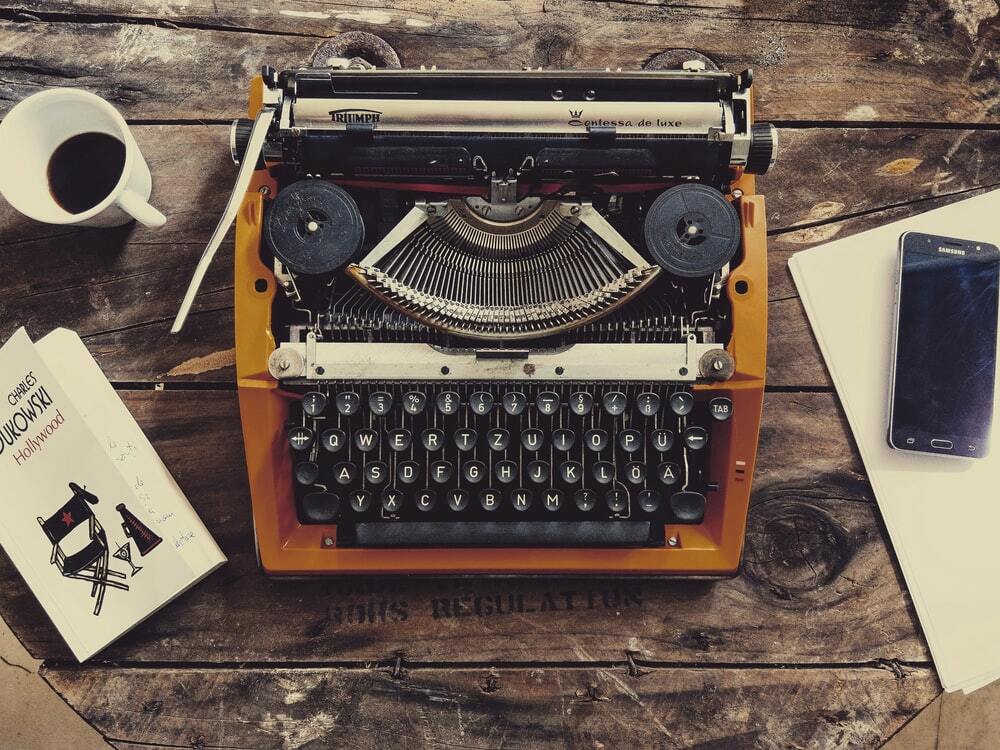 Copywriting is writing text that will persuade, inform, surprise or even inspire, but ultimately it's you trying to connect with a stranger and turn them into a customer.

It doesn't matter what industry sector or the range of services or products you are selling because you will always need well-written text.  You only have a few seconds to capture a visitor, and if you get it wrong and lose them, your brand will come across with the personality of a wet paper bag.  Get it right, and you are laughing, as they say, all the way to the bank.  
Copywriting & Content Marketing
Okay, so what is content marketing, I hear you say?  In essence, it's adding a personality to your brand by designing unique content produced through engaging copywriting. 
You want to create a desire or need within your visitor to connect with you.  Your customers are being bombarded with ever more marketing messages. You need to ensure the first impression is correct.
Here at Squiggle Web Design, we can create copy that "speaks" to your potential customers; whether it's information about a lead product or more creative text, we can cater for all your requirements.
SEO Copywriting

Search Engine Optimisation, or SEO, is a term thrown around, and everyone is expected to know what it means.  In short, it means improving your website so search engines like Google, Bing etc., can find you.  You have probably heard about keywords or phrases.  Here at Squiggle Web Design, we can write SEO friendly text for businesses and ensure that it engages and attracts potential customers to your website.
So How Does Our Copywriting Service work?
It starts with a chat, and then we ask you, depending on the project, to provide us with any notes, bullet points or literature etc. or complete our questionnaire to give us a greater insight into your business. 
Wherever your copywriting needs are, whether for brochures, websites, adverts or press releases, we'll work with you to achieve the best possible solution.